Ghana and Nigeria are two countries with strong international relations. Ghana in an attempt to reduce the number of people who walk on the streets of Accra as beggars has sent some Nigerian back to their country.
Accra is the capital city of Ghana. It is the highly populated region in Ghana. Many people across different parts of the country travels to Accra to seek greener pastures. Many people who lives in the city don't have a place to stay. This is because of the high standard of living there. People who can't afford rooms in the city end up living on the streets.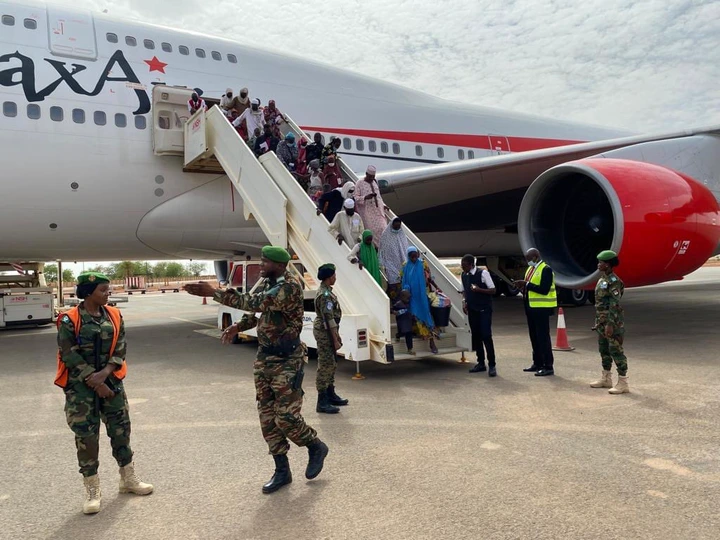 Walking on the streets of Accra, you will notice a lot of people sitting by the roadside and begging for things. Most of those people are foreigners who don't have a place to stay. The government of Ghana in conjunction with the Nigerian Embassy has sent 562 Nigerian who are on the streets of Ghana as beggars back to their own country.
What are your thoughts on this action?
🇬🇭Ghana has repatriated some 562 🇳🇪Nigerien beggars on the streets of Accra back home.
The move in collaboration with the Nigerien Embassy saw the first batch landing in Yamai city earlier today.🛬
In total, some 1k beggars including kids have been mobilized to be flown out. pic.twitter.com/towWWg2a9i

— Kenneth Awotwe Darko (@TheKennethDarko) June 8, 2022
Check out the video below: Sorry guys, the video can't be uploaded here, but you still watch the video on our telegram page. Click HERE to join our TELEGRAM CHANNEL and watch the full video.
Visit Our Website Xaccessmedia.co for Latest News videos &  Kindly Subscribe To Our Youtube Channel On Celebrity Millah TV To See More Viral, Educative & Exclusive Videos. 
Subscribe To Our YouTube Channel For More Videos On Celebrity Millah TV.
Thank you for reading this article. Please don't forget to like, comment, share and follow for more updates.
Disclaimer: The writers' opinions are their own and do not reflect those of XaccessMedia.co. XaccessMedia.co assumes no legal or other responsibility for the content's correctness. Please report any offensive content to us, and we will investigate it as soon as possible.