Featured
Health Allert: FDA Issues Urgent Notice On Indomie Instant Noodles.
The Food and Drugs Authority has issued an important public notice on indomie instant noodles.
According to the state agency responsible for the safety of food, drugs and other consumables in the country, some countries have started recalling a particular brand of indomie due to the presence of high levels of aflatoxins and pesticides in it.
The statement furthered that the product with brand name R 16;Ladha Ya Kuku' is also a chicken flavour noodle. It added that, it has not approved the brand for use in Ghana hence does not expect to see it the market. The statement said all indomie products approved by FDA are locally made with few of them coming from Nigeria.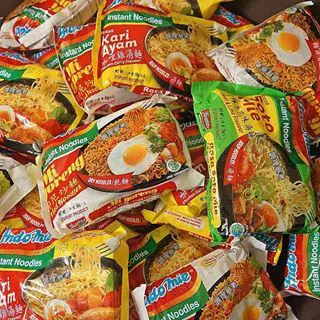 For avoidance of doubt, the FDA has directed anyone in possession of 'Ladha Ya Kuku' brand of indomie to return them to FDA immediately.
That notwithstanding, as a precautionary measure, FDA has picked samples of the indomie in the market for further laboratory testing.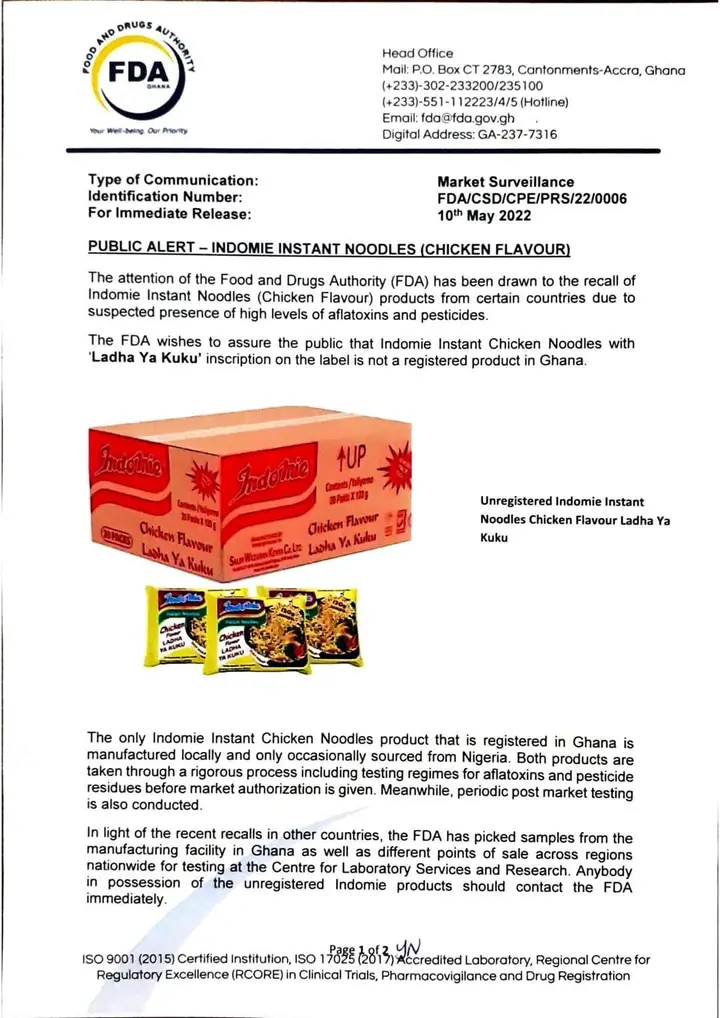 We shall keep an eye on this and update his followers as soon as there is new development.
Check out the video below: Sorry guys, the video can't be uploaded here, but you still watch the video on our telegram page. Click HERE to join our TELEGRAM CHANNEL and watch the full video.
Visit Our Website Xaccessmedia.co for Latest News videos &  Kindly Subscribe To Our Youtube Channel On Celebrity Millah TV To See More Viral, Educative & Exclusive Videos. 
Subscribe To Our YouTube Channel For More Videos On Celebrity Millah TV.
Thank you for reading this article. Please don't forget to like, comment, share and follow for more updates.
Disclaimer: The writers' opinions are their own and do not reflect those of XaccessMedia.co. XaccessMedia.co assumes no legal or other responsibility for the content's correctness. Please report any offensive content to us, and we will investigate it as soon as possible.